Best Actor Oscar winners still make terrible commercials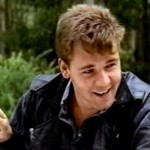 With the approach of the 83rd Academy Awards this weekend, we know that the world's best actors and actresses will be recognized for their amazing achievements on the silver screen. I think it is only appropriate to honor that by looking at some absolutely awful ads made by the same people who have won these statues.
4. Powerline worker Morgan Freeman hates how Listerine tastes
Long before winning a Best Supporting Actor award for Million Dollar Baby, Morgan Freeman appeared in this gem for Listerine in 1973!
Synopsis: An extremely young Freeman (it seems like he's always been old and fatherly) is working on a telephone pole with another man when a Listerine announcer approaches and asks about the products taste. Despite Freeman hating it, he uses some Yogi Berra-esque logic to show that because he hates it so much, it is the only brand he uses. His coworker is genuinely confused and seems out of it the whole time. Then it just kinda ends by showing the product and its gas canister-like holder.
Analysis: Oh if only we could still advertise this honestly. The pitch is that the product tastes awful, and I don't see this pitch working today. Approaching two guys on a phone pole is so staged it is ridiculous. Freeman tries his best to save it, but it is all so unnatural and awkward. The coworker seems out of his mind, and I can't take any of this seriously.
3. Cate Blanchett rubs a magic lamp for Tim Tams
Before breaking into a successful film career that involves Elizabeth, LOTR, and her award-winning performance in The Aviator, Cate Blanchett got her start doing commercial work. Not one of her finest moments.
Synopsis: Early 90′s dress/hair Cate finds a magic lamp and calls over some other guy to check it out. A genie pops out with some special effects, and all they can think to wish for is a never-ending package of Tim Tams (an Australian chocolate candy). With two wishes left, they decide to get two more never-ending packages of them (!?!?)
Analysis:  Cate Blanchett looks and acts lovely throughout the ad, but still can't save this wreck. The special effects, even for 90′s standards, are miserable with the genie appearing. He is just sitting there and kinda glows, not even him popping into the shot or anything! Also, he is dressed like that monkey with a cup that collects money while a man plays the accordion. The other guy makes awful faces (:17, :26) that I can't handle. Also, YOU ALWAYS ASK FOR MORE WISHES, not three everlasting packages of the same thing! For shame, Cate!
2. Nicholas Cage serenades us to play Pachinko
Sometimes, an actor's career (and sanity) peaks much too early, leaving the rest a cautionary tale. Thus, even after winning Best Actor in 1995 for Leaving Las Vegas, Nicholas Cage is now known for his bizarre choices to appear in Drive Angry 3D, Season of the Witch, and so on. But perhaps where it all went wrong is this Japanese ad.
Synopsis: Nicholas Cage sings us a song about the things he likes, playing on a piano and surrounded by a weird reindeer and a stuffed eagle. He ends by saying how much he loves Pachinko, a vertical Japanese pinball game, and the company Sanyo. Fade to black. Seriously.
Analysis: This is all over just unwatchable, and I want my thirty seconds back. Cage can't sing. I hate fake playing the piano. It is not even funny. He is just doing some gross parody of Will Ferrell's Robert Goulet or something equally lame. The lyrics aren't interesting and I can barely understand what he is saying. Granted this was the worst in his pachinko series of adverts, but it is sad to see a Best Actor resort to this to make a buck. Luckily, the internet makes sure actors can't run into foreign countries to make crappy ads, and YouTube makes them available to all!
1. Russell Crowe is 'A Very Special Person…'
Struggling to find work, an 18-year-old Russell Crowe appeared in this promotional video for Avondale College's ministry program in Australia.
Synopsis: It's six minutes long but, trust me, you have to watch the whole thing. It has three separate parts. Part One is Russell Crowe, acting like someone out of Grease 2, rides up on a dirtbike to an old teacher and discusses career options. They have a lengthy discussion of joining the ministry, so in part two they visit Avondale College. Crowe checks out the women but does seem interested in the class. Finally Crowe sees the job prospects of being a minister. Cue the sappy music, freeze frames, and end credits.
Analysis: AWESOME. Well, the dialogue is atrocious and the in-class shots are appalling, but the whole thing is so 80′s it is tough not to like. Short shorts, giant glasses and tons of moustaches. Also the freeze frames and 80′s music at the end made me bust out laughing. Crowe had to stay at someone's house at the college as he couldn't even afford the commute to be in it. Regardless, this ad is an absolute treasure to have and clearly shows the rise of Crowe from Adventist commercial to Best Actor winner in 2000 for Gladiator.
A Young Russell Crowe Plugs Avondale College via Noolmusic.com